The algorithms of
ONYX

rapidly optimize transport pricing, route progression, and unloading.
Artificial Intelligence Algorithms
To ensure higher profitability for carriers, we use proprietary algorithms and artificial intelligence, allowing for quick and effective pairing of customer orders with transport resources.
Without the need to waste valuable time making phone calls and sending emails.
Our system is based on

vehicle geolocation

and

a vast order database

which provides a multidimensional and comprehensive service,

innovative on an international scale.

So far, no one has implemented solutions based on algorithms similar to ours. It's also an opportunity for your company to benefit from logistical process optimization by ONYX.
The system is built from 5 integral modules, which are our proprietary solution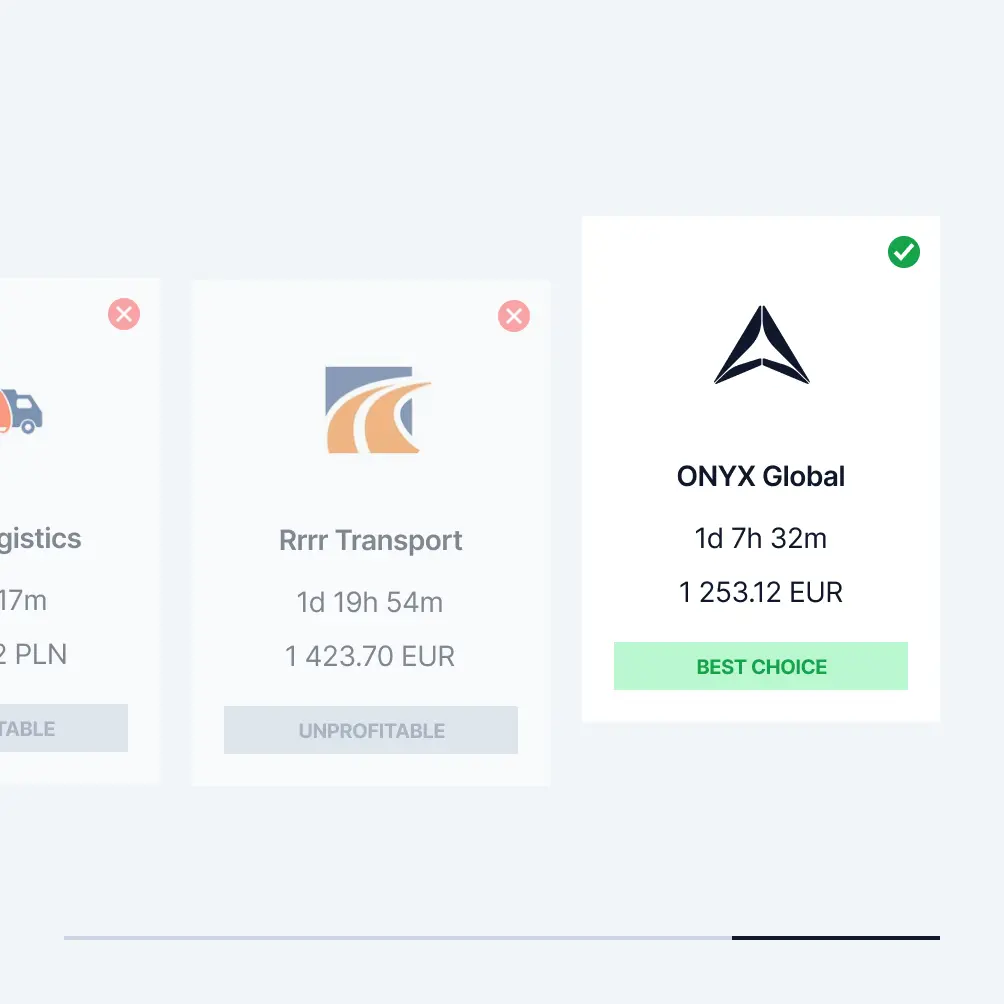 Cost and transport time optimization module
The user is guaranteed to choose the best transport offer at any given time.
Additionally, the algorithms will improve their effectiveness each time and adapt to market conditions.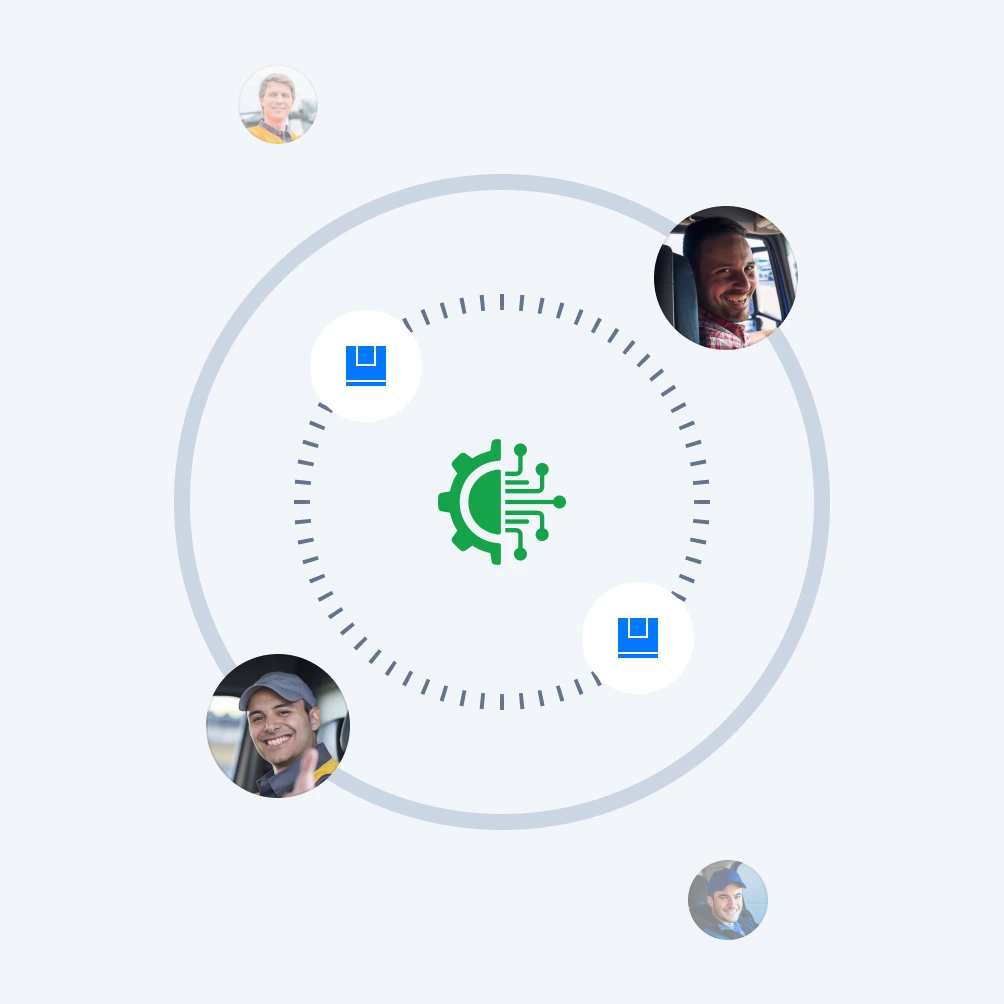 Module for assigning drivers to defined transport tasks
Thanks to the multi-layered and integrated system of ONYX, the transport company optimizes the use of drivers, which allows offering a lower price for transport.
Restrictions resulting from working time limits or driver availability are automatically taken into account in the generated offer.
Cargo space optimization module
Thanks to the use of advanced mathematical models and dynamic programming, ONYX continuously monitors and optimizes the use of available cargo space, allowing the carrier to better utilize vehicles and thus generate a more favorable transport offer.
Route optimization module
Special algorithms calculate the optimal route at the time of generating the offer.
In contrast to standard solutions, artificial intelligence takes into account not only the distance to be covered but also delivery dates or priorities of individual unloading points. This results in tangible cost savings.
eCMR module compliant with eFTI
Integrated with the ONYX platform, the eCMR module eliminates the need to send physical consignment notes, thus enabling settlement activation immediately after cargo delivery, providing access to real-time shipment status. It allows easy archiving of logistical information, and exporters benefit from simplified VAT settlement.
Our AI engine comprehensively handles transport tasks, offering an unparalleled operation compared to traditional solutions
Avg. profitability increase
12%
The goal of our engine is to increase the profitability of your fleet
Time savings
up to 3h
By using our engine, you save a lot of time during the day
Fewer empty kilometers
-5%
We reduce the unproductive kilometers of your vehicles
CO2 emission reduction
-15%
Less emissions, less spending on environmental compensation
An accessible tool for optimizing transport cost and time
We optimize not just transportation. The application architecture built by industry specialists is maximally intuitive, facilitating implementation and operation at every organizational level.